The Wolves in Nature Project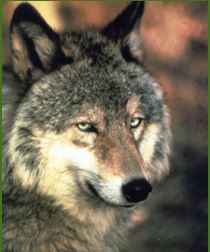 Wolves in nature (WIN) is a research and educational project with the purpose of investigating the role of a top predator, the gray wolf (Canis Lupus), in structuring ecological communities. Special emphasis is on the role of wolves as potential keystone species in top-down community regulation with linkages to biodiversity through trophic cascades.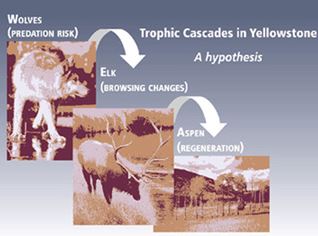 View Dr. Ripple's video on aspen, elk and wolves in Yellowstone (28 MB).
Wolf trends in the United States
Wolf populations are currently on a dramatic upswing in the lower 48 states with the current population approaching 4,000 from a low of 500 in the mid-1900's.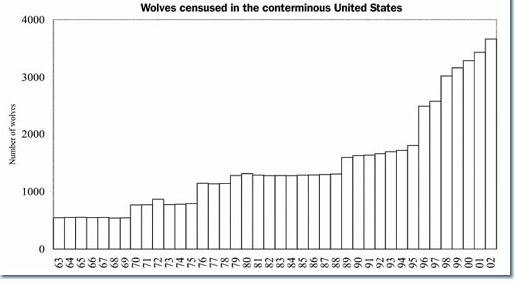 Figure 1. Histogram showing how wolves were nearly eliminated from the conterminous United States in the first part of the 20th century. Wolves are now expanding rapidly in Northwest and Great Lakes states.
Scientific articles can be found on our publications page. 
Wolf and other wildlife photos
Other sources on wolves
News articles about wolves and aspen can be found on our news page.