Sustaining Aspen in Western Landscape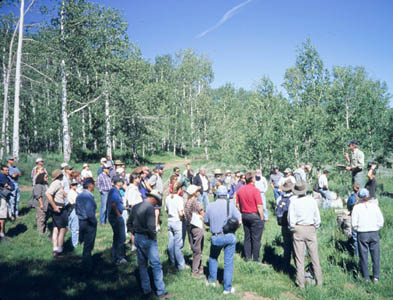 Stop #1: Field trip attendees gather at Divide Fork Campground on the Uncompahgre Plateau, near Grand Junction, CO.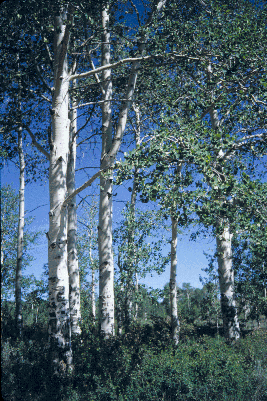 Stop #1: Healthy aspen stand near Divide Fork Campground.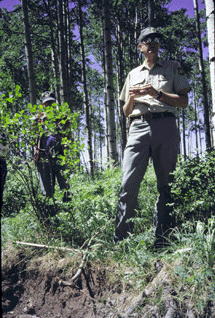 Stop #2: Dr. Wayne Sheppard discusses aspen soils and stand development.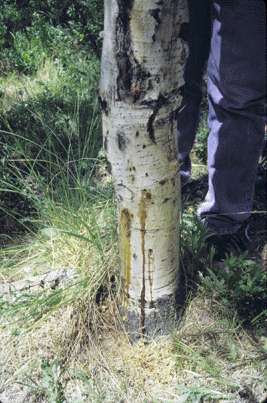 Stop #2: Roy Mask described poplar borers as shown at the base of this aspen tree.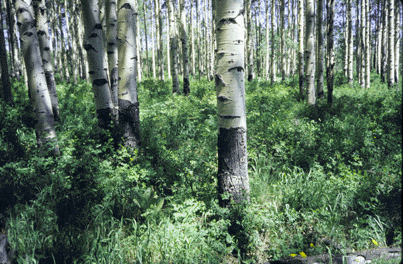 Stop #2: The black bark on these aspen indicate typical winter snow depth and resulting bark damage due to small mammals.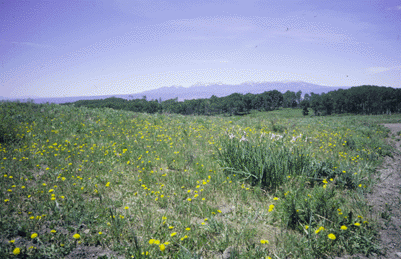 Stop #3: The lunch stop with an expansive view.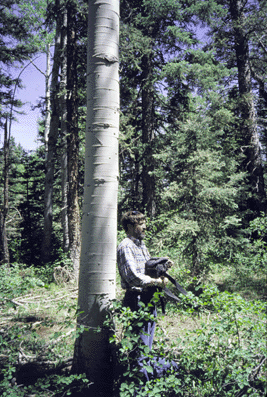 Stop #4: Cliff White standing near a mature aspen tree in a mixed aspen/conifer stand.